01-27-2012, 07:27 PM
GL 2814.4
The Grim Lantern


Posts: 313
Joined: Aug 2011
Reputation: 4
RE: Dinosaurs
Anyone remember this one?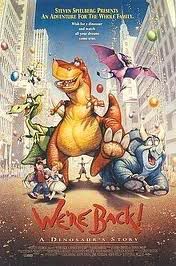 I don't remember it being particularly fantastic, but I'm sure I loved it just the same...
---
Confession: the only movie(/book/fiction)-based nightmares I've ever had were based on the Jurassic Park trilogy. I still remember that first one to astonishing, horrific detail...
The second one involved some sort of teleporting, time-traveling, jet plane-in-a-sphere thing though. That was pretty awesome.
(Except I couldn't get to the plane thing and it was dark and the velociraptors were fuckin everywhere, ahhhh)
User(s) browsing this thread: 1 Guest(s)